Basic Business Website Design in Kenya
A business website is a website designed to represent the identity of a business on the Internet. Host Masters have an experienced professional team of talented graphics and web designers in Kenya to help you get a professional website design service at affordable rates. We ensure business and market needs are during the website development process. Get a custom, fast loading & mobile-friendly website for your business or organization.
Website Redesign in Kenya
Host Masters offers outstanding Web Design in Kenya – We are the best Web Design company in Kenya offering website redesign, website maintenance in Kenya.
Ecommerce Website Design in Kenya
Our company has successful solutions to develop an eCommerce and shopping cart website for online shops in Kenya.
Host Masters Limited is a website design company in Kenya that will help any business looking for an e-commerce design in Kenya, whether start-up e-commerce business or established e-commerce online stores looking to revamp the existing websites, or even to migrate an online shop to a different e-commerce platform.
Host Masters delivers perfectly developed Ecommerce Websites for any businesses across Kenya. We focus mainly on the overall user experience as well as the online shopping experience.  Our talented in-house eCommerce developers build outstanding e-commerce shopping carts with the capability to handle unlimited products.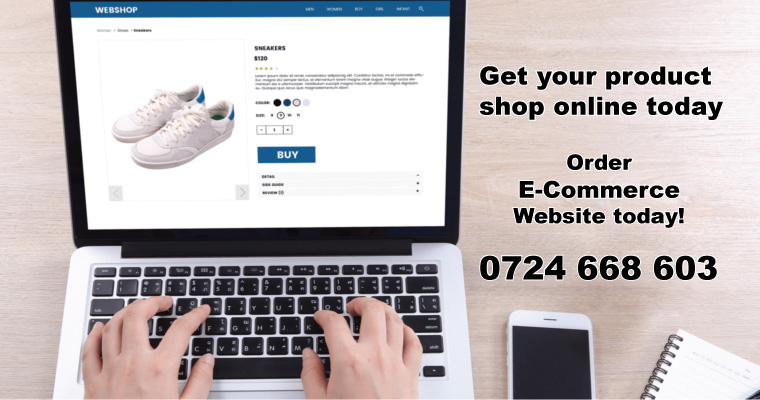 Blog Website in Kenya

Publish your passions your way. Whether you'd like to share your knowledge, business experiences, or the latest news in the business world, create a unique and beautiful blog for free using the Host Masters Blogging website template. We offer a Step-by-Step Website Creation Easy to Customize, social media compatible templates, Publish Today!
Website maintenance in Kenya

Host Masters Limited is the best leading website design and development company in Nairobi Kenya, offering Website Maintenance Services at affordable rates. Website maintenance includes 
updating of content and graphics, keeping the website plugins up to date to showcase the latest products and services available.
Get the recognition that your business deserves with a remarkable logo that your customers can easily identify and connect to your brand.
Make a first great impression and give them a business card they won't forget. Our very first commercial design was a business card. Over the years we've amassed experience to design business cards suitable for various industries.
Your business card should be able to communicate what you do from a glance. We ensure the business card design reflects your corporate image.
Unique one-off designs are also available for individuals or small and medium sized enterprises.