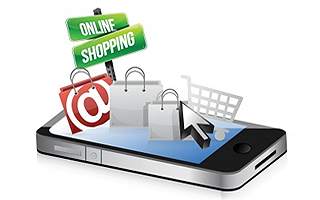 What is an E-commerce Website?
What is an E-commerce Website?
This is a site that sells products and services through data transfer and funds over the internet.
This is basically an online store where goods and services are bought and sold over the internet. All transactions are done over the internet and where goods are involved delivery will be done by the seller.
Why E-commerce website in Kenya?
With Covid-19, everything came to a standstill and we could not mingle or go to the stores as we would before. Businesses were in turn affected since everyone was locked back in their homes.
To keep your business running without fear of contracting covid-19, eCommerce is here for you.
E-commerce helps analyze the demand and forecasting models in a business. This will be very efficient in knowing what to do when and at what time in the business calendar.
E-commerce platforms i.e. the website will help you as the business person to keep tabs on sales, stock, and customer preferences in real-time and all over the world no matter the business channel.
Compared to physical stores, cloud-based commerce is flexible and can expand or shrink depending on the business need at all times. This, therefore, suits any and all businesses.
Finally, it helps prepare for significant changes in consumer behavior.
The pandemic is not here to stay, it shall come to pass but consumers will have adapted to the new normal and the habits changed. Why don't you move to the digital world with Host Masters https://hostmasters.co.ke/
Here is some of our work  https://hostmasters.co.ke/portfolio/
Order now https:https://hostmasters.co.ke/client/index.php?rp=/store/shared-hosting
Fun Fact: E-commerce has been in existence for over 50 years.